Swift and comprehensive treatment
Individual diagnostics and therapies for patients of all ages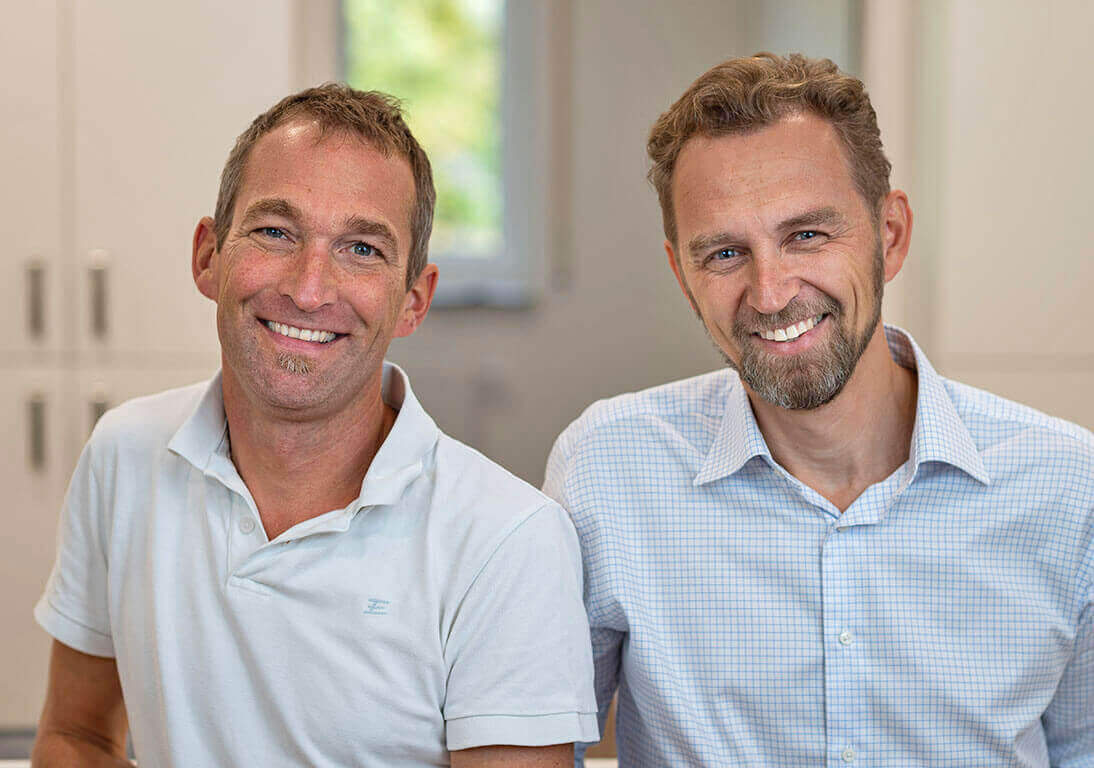 "Along with established and tested standard otolaryngology procedures, our spectrum also covers phytotherapeutical and if required homoeopathic treatment concepts."
It is our aim to return you to living complaint-free as quickly as possible. This is why we rely on the most modern, specialist diagnostics and our specialised medical experience to be able to find the cause of your problems quickly and to develop the right therapy for you.
We offer a broad range of treatments and can treat many diseases locally in our practice. At the same time, for more serious complaints, we are also available as attending physicians working in the Klinikum Weiden hospital to assist you with out-patient or even surgical procedures. If required, we will also arrange for a prompt transfer to a specialist ENT clinic.
Briefly: We will do everything to treat you quickly, efficiently and with long-lasting effect.
We want to offer a wide range of treatments and therefore take care that the waiting times for appointments with us are not too long.
Here is what this means: We take the time required to make a comprehensive diagnosis and to clarify and explain your complaints, but we also take care above all to help you quickly.
Your ENT doctors (from left)
Dr. med. Matthias Kopp and
MUDr. Martin Tichy
Sinus pain, voice problems, vertigo attacks? Come to us.
We offer a broad spectrum of therapy options, in order to successfully treat a very varied range of complaints in the ENT field. We would also be very happy to test if your hearing is functioning properly, for instance, to treat and provide therapies for allergies, sleep problems and much more.
GENERAL
Endoscopies for recognising changes to the nose, mouth, larynx and vocal cords (preventive care examination for smokers)
Preventive care and after-care in the ENT field
Expert opinions within the ENT field
Advice on cosmetic surgery on the ears and nose
Removal of skin tumours, warts, cysts and excessive scarring – also using lasers
ALLERGIES
Allergy tests
Provocation testing
Treatment/therapy for allergies
Desensitisation
EAR
Microscopic ear examination
Hearing tests for adults & children
Hearing aid prescription and testing of hearing aids
Advice on tinnitus therapy
Infusion therapy for sudden hearing loss and acute tinnitus
Computer-supported function testing of the inner ear for small children
Non-surgical outer ear correction for babies
Computer-guided vertigo clarification (VNG, KIT)
Auditory nerves function test (BERA)
NOSE
Reduction of nasal swell bodies by laser (e.g. for snoring/breathing difficulties)
Smell and taste tasting
Out-patient snoring and sleep diagnostics
THROAT
Ultrasound examination of the throat
Stroboscopic examination of vocal chords for voice problems
Going beyond our ENT practice...
Outside our practice, we also work as attending physicians in the Klinikum Weiden. There, we can carry out operations on you as out-patients or on the wards and according to the procedure either under local or general anaesthetic.
Curative procedures

Many diseases in the ENT field are caused by enlarged or malformed areas in the throat and nose. An operation can be helpful here and permanently free patients from their complaints.

Cosmetic procedures

When your own appearance does not match with the desired self-image, that can be very stressful. Here too we can help with cosmetic operations in the ENT field, for instance with hooked noses or protruding ears.